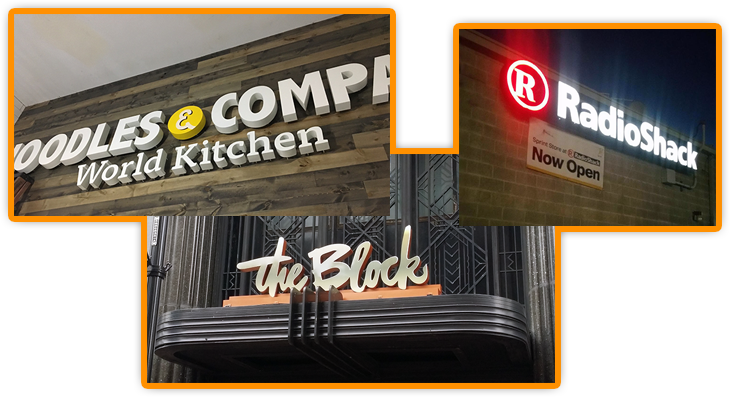 Promote Business Presence By
Increasing Company Visibility
Lowering Acquisition Cost
Increasing Brand Loyalty
Increasing Brand Awareness
Is your business sign noticeable enough to bring customers to your retail store, restaurant or place of business?
As a leading sign vendor our company has provided quality sign service for top leading brands – small business owners and serviced hundreds of signs.
Do you have a store front at a shopping mall or strip mall?
These architectural wall signs can be noticed by busy shoppers. Architectural signs are meant to be attractive and provide quality exposure for places of business. Most of these wall signs are simply mounted to a wall and can be lit with some simple back lighting to provide more notice-ability.