If you're looking for sign installation in Indianapolis, Greenfield or the surrounding areas, we have you covered.
At Greenfield Signs & Lighting, we work with you to create the type of signage your business needs; from large outdoor displays to informational indoor directories, we can handle jobs both big and small.
Whether you're a construction company, general contractor, national sign company or local business looking for sign installers, our team is ready to take on the job.
Efficient & Experienced Sign Installers
At Greenfield Signs & Lighting, we have regional and statewide sign installation programs available for Indiana businesses.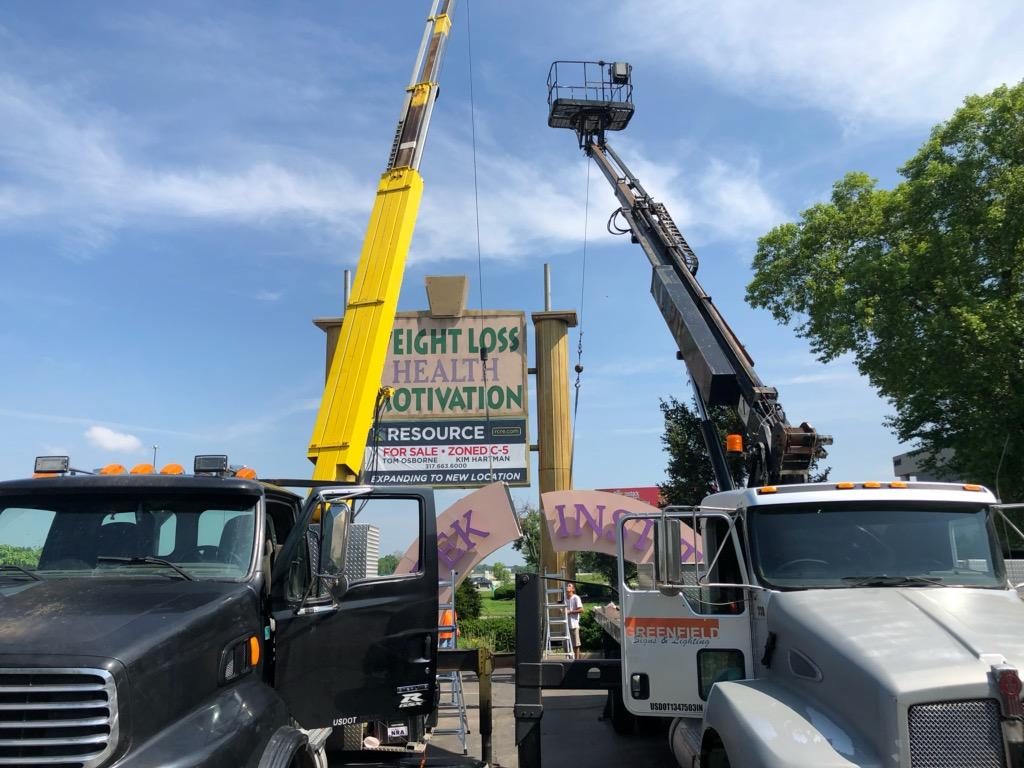 And our sign installation services don't stop there—we routinely travel to Illinois and Ohio to service projects for several out-of-state clients.
At Greenfield Signs & Lighting, we:
Employ four skilled installation crews
Are equipped with two cranes and six trucks
Have licenses to take on complete projects in the majority of cities and counties near Greenfield and Indianapolis
If we are not yet licensed in your city or county, we can often gain approval quickly to tackle your signage project.
Sign Installation with Greenfield Signs & Lighting
As a family owned and operated business, we understand how important a good reputation and overall image is to your company.
Not only is a sign often the first thing an individual sees upon entering a business, it is also what attracts them to want to work with you or buy from you.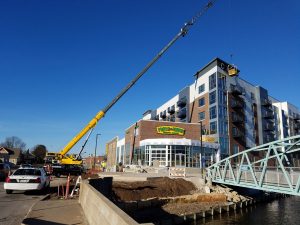 That's why it's essential that you have a visually pleasing sign that successfully promotes your brand, turning potential customers into your customers.
We've worked on countless signage types, including:
Design, Fabricate, and Install
We do it all at Greenfield Signs & Lighting. From creating the design of your sign to installing it at your business, we work with you every step of the way.
When you hire us for your professional sign installation in Indianapolis and Greenfield, you are adding a talented team to your project.
From business signs to logo designs or redesigns, our skilled graphic designers will work hard to ensure that your vision becomes a reality.
Through our refined design and in-house fabrication process, we have been able to successfully create a variety of business signs for our clients.
Your Sign Installation with Us
Let the Greenfield Signs & Lighting team help create brand awareness and business opportunities through our professional signage services.
Call 866-740-9797 for a free quote or email us today to learn more about our sign installation services in Indianapolis and Greenfield, IN.