As the old adage goes "a first impression leaves a lasting impression."
And for most businesses, the first impression is their business sign.
That's why it's essential that businesses have an eye-catching sign that grabs the attention of people passing by and impresses the customers walking through your doors.
A Team of Skilled Sign Fabricators
At Greenfield Signs & Lighting, we offer expert in-house sign fabrication services that will make your ideas become a reality.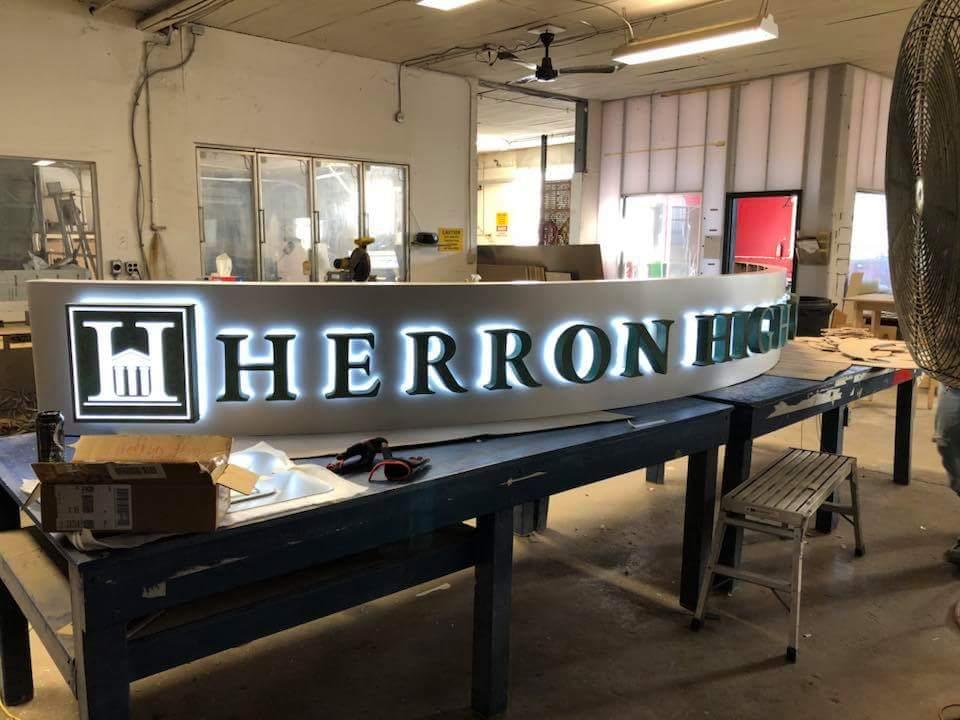 We have years of experience designing, building and installing signs for businesses across Indiana and into Illinois and Ohio.
Our skilled team can craft a wide array of signs, including:
No matter the type of signage you want, our fabricators will build a display that effectively represents and communicates your brand.
Sign Fabrication with Greenfield Signs & Lighting
Our team has helped businesses across several industries leave favorable first impressions with their clientele. From ADA signs and indoor facility displays to digital billboards and message center signs, we have you covered.
We work with businesses of all sizes, and no project is too big or too small for us to handle.
Our Signage Process
Whether you need a sign designed, fabricated or installed, or you need maintenance on your existing signage, our experienced experts are here to help you every step of the way.
We work with you to understand your vision for your signage project, making it our goal to create a sign that meets your needs and preferences.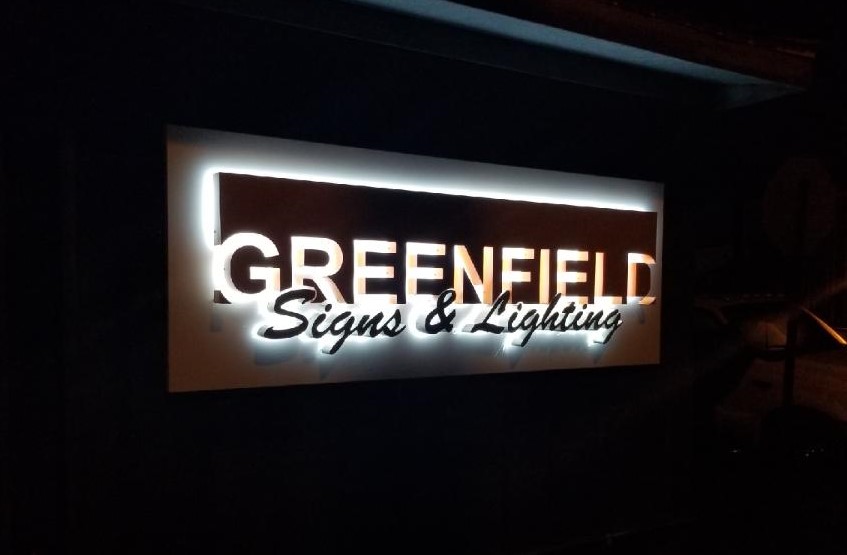 And when you sign on with Greenfield Signs & Lighting, you will work with just one team throughout the entire process—no time or money wasted hiring multiple companies to complete just one piece of the puzzle!
We are a team of creative designers, skilled fabricators, and experienced installers, all ready to take on your next sign project and all under one roof.
So, whether you need a custom logo designed, custom signage built, or a full installation, you can count on the Greenfield Signs & Lighting team.
And best of all, we offer free sign quotes and competitive pricing!
Working with Us
If you're looking for sign fabrication in Indianapolis, Greenfield or the surrounding areas, look no further than our team at Greenfield Signs & Lighting.
Call us at 866-740-9797 to receive your free quote or email us today to see how we can help your business!