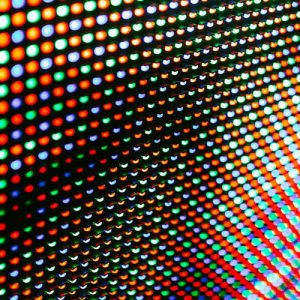 Custom Lighted Signs for Businesses in Indianapolis, IN
Have you noticed the number of new customers that come into your business slowly dwindling over the years? Has it been difficult to capture their attention among the competing businesses that keep popping up around you and distracting them from learning more about what you have to offer? The solution to your problems could be as simple as upgrading your commercial signage with brand-new custom lighted signs!
Using lighted signage to represent your company to potential customers passing by can have some major benefits for your business. Not only do lighted signs provide your business with greater visibility and make it more attractive, modern LED lights waste less energy and stay brighter for longer. In fact, lighted LED signs are probably one of the cost-efficient and environmentally-friendly ways to bring in new traffic and grow your brand.
At Greenfield Signs & Lighting, we have over thirty years of experience creating custom signs for businesses in Indianapolis, Greenfield, and surrounding areas. Rest assured we can provide you with the custom lighted signage you need to take your company to the next level!
Lighted Sign Fabrication for Indianapolis Businesses
We know you have specific goals in mind for your commercial signage, so our fabrication process for custom lighted signs begins with our team learning about those goals in detail. Knowing what you want to accomplish with your lighted signs will help us design the best display to meet those unique needs. Our mission is to create an LED display that can help your company make a good first impression for as long as you're in business.
Greenfield Signs' custom lighted sign fabrication services are designed to cater to the needs and preferences of our clients. We don't just want to help you send your message to customers loud and clear, we want to help you figure out exactly what that message should be. Plus, when you use our high-quality LED lights to bring your sign to life, your message will be prominently on display for longer than it would with a fluorescent or neon lighting alternative.
Professional Lighted Sign Installation in Indianapolis
When it comes to any type of business signage, following proper installation practices is crucial to ensuring your new signs are vulnerable to as little damage as possible and effective to their fullest potential. Because Greenfield Signs & Lighting is committed to the long-term success of your custom lighted signs, we offer full-service installation for every client who needs it.
We have four installation crews ready with cranes, trucks, and licenses to complete projects statewide in Indiana, as well as regions in Illinois and Ohio. Our team will safely install your new custom lighted signage for optimal visual appeal and widespread exposure. As a family-owned and operated business, we know how important it is to work with partners you can trust when you're trying to grow your company. When you enlist our services, we'll be there for you every step of the way from fabrication to installation and whatever your signage may need after.
Lighted Sign Repair & Maintenance in Indianapolis
Another one of the perks of using LED lighted signs to enhance the branding of your business is that minimal maintenance is required to keep your message looking dazzling. That is not to say, however, that your lighted signs will never have need for repair or minor restorations. Like any type of commercial signage, even LED lighted signs are subject to standard wear and tear after years of external and internal use.
As we mentioned earlier, Greenfield Signs & Lighting is committed to the long-term needs of the custom signs we fabricate and install for our clients. Even if it's years later, we'll come out to your business to replace a dead bulb, repair the effects of weather damage, and give your lighted signs whatever spruce they need to regain and maintain the quality your customers have come to expect from you. Our sign repair and maintenance services are available in Indianapolis, Greenfield, and for any other regional or out-of-state clients whose custom lighted signs have become lackluster.
To learn more about our lighted sign services and other custom sign fabrication and installation projects we can complete for your company, give us a call at 866-740-9797 today. We'll schedule your free consultation to discuss how the Greenfield Signs & Lighting team can implement our custom signage to best benefit your Indianapolis business!