The visibility of your business and brand is the key to your success.
You need a building sign that can't possibly be overlooked and accurately communicates your brand to potential customers.
Increase Exposure with a Monument Sign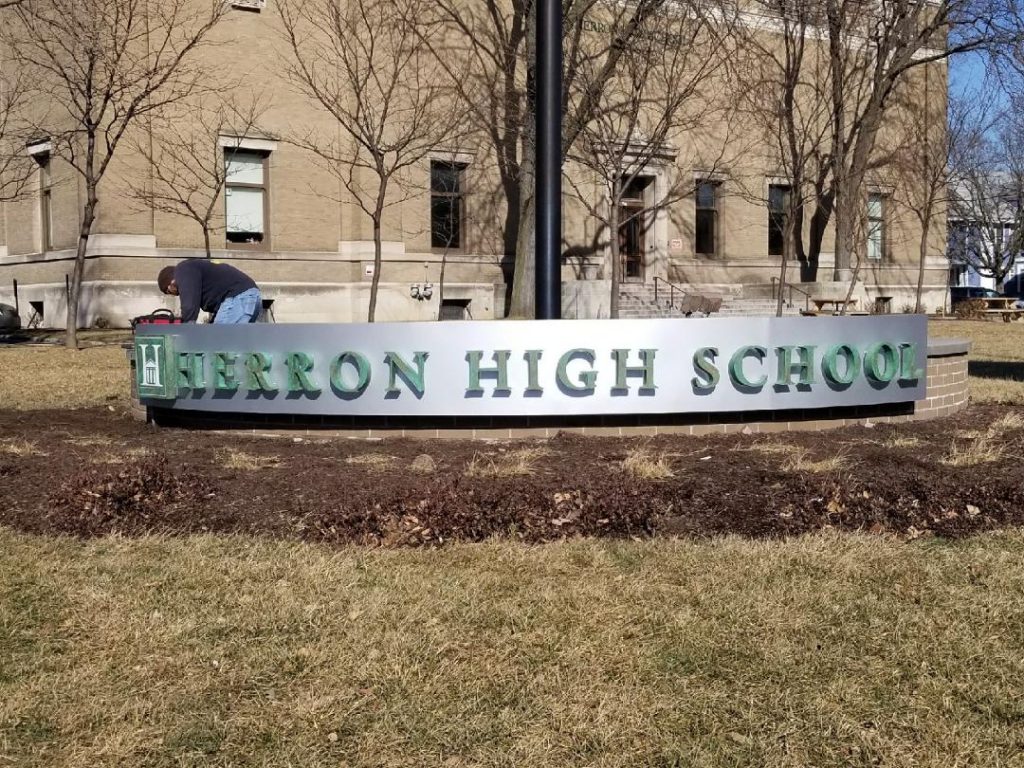 These business signs are meant to serve as statement pieces outside of your building allowing passersby to gain the right first impression of your business and attract potential customers.
Although these signs typically remain simplistic with only your business or organization's name and location, outdoor monument signs are a noticeable fixture that will certainly gain the attention of your audience and inform them about your company.
Our monument signs are built to last making it a valuable long-term investment.
Commercial building signs can include a mix of architectural designs and are often very large.
Monument signs are most often used for:
Business signs
City & state "welcome" signs
Church signs
Country Club signs
Apartment complexes
Creating Your Own Business Sign
We keep our processes simple at Greenfield Signs & Lighting.
We work with you to build the business sign you are envisioning from concept creation to implementation.
So, whether you're in need of a design concept, sign fabrication or installation, we're there to help every step of the way.
By installing a monument business sign, you can put your business on the map, ensuring visibility of your business and improving brand awareness.
Call Greenfield Signs & Lighting today at  866-740-9797 to discuss your ideas with our team or email us today for a free custom quote!